Agensi Pekerjaan Hatiwaja is a professional licensed maid agency, approved by the Department of Labour of Peninsular Malaysia (Jabatan Tenaga Kerja) (license no. JTKSM195B). Since 2009, we have served more than 1,800 Malaysia families. We always strive to do our best to assist customers with a professional attitude.
Whether the role be for childcare, housework or elderly welfare, Hatiwaja's training are done locally and in-house, so that each maid is equipped to cater to all manner of domestic work.
Hatiwaja ensures that our maids are not just ethically and legally recruited, yet are also guaranteed to have "zero placement fees" work permits. This means that our maids are not taxed by their agencies prior to employment, which results in their mental well-being and overall willingness to work.
Our experienced consultants are well-versed in long-term communication and relationship building. We also provide complimentary consultations for enquiring families, with given rates that have no hidden or additional surprise fees.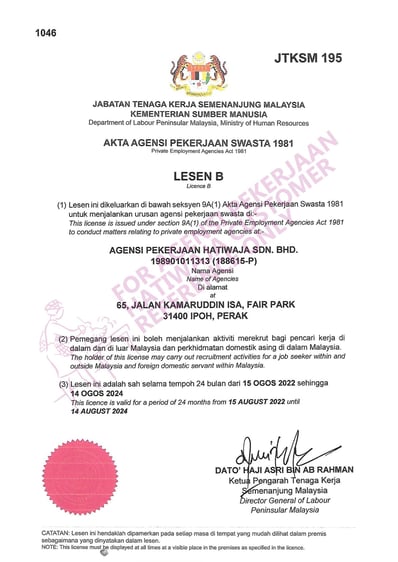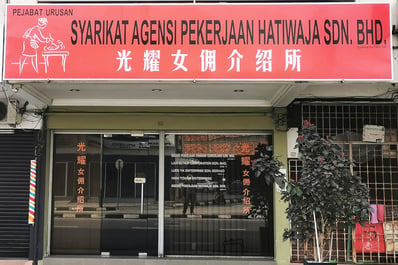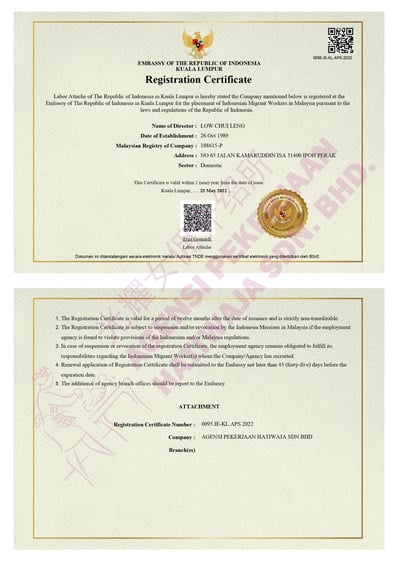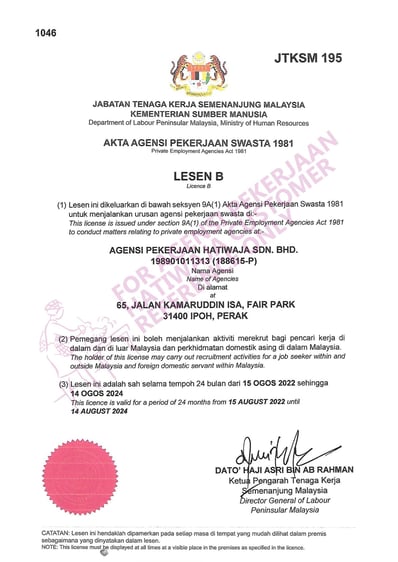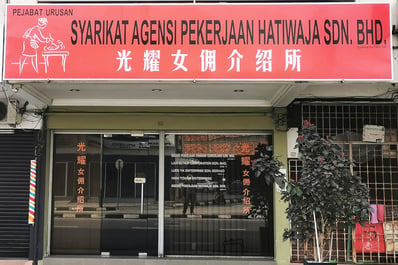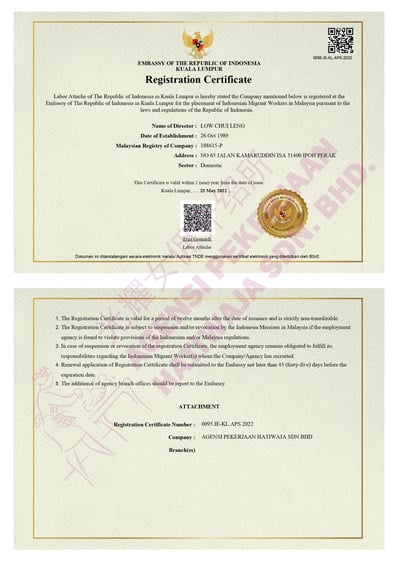 Our service prices are disclosed upfront prior to bookings so you do not have to worry about hidden costs or unreasonable placement fees.
Well Trained & Quality Maids
To ensure the quality that we deliver, we work with well established agencies in Indonesia. Our recruited maids undergo background checks, holistic work trainings and appropriate mental preparation, so you know you are in safe and experienced hands when you choose us.
With more than 13 years of professional experiences, we are able to guarantee a work permit for each of our recruited maids. Rest assured that you'll be getting a legally processed and quality maid from us, with a money-back guarantee if otherwise.
We recruit maids based on their capabilities and experiences, instead of their financial ability to pay job-endorsed placement fees. Rest easy knowing that your maid will receive a more ethical recruitment process from us, ensuring that they will work for your best interest.
Our maids maids are ethically and legally recruited, with no prevailing placement fees from agencies, ensuring their financial & mental well-being, and overall willingness to work.
Our professional consultants are always ready to serve you during the recruitment and employment stages. We offer free consultations whenever you require.
FREE CONSULTATION
Our experienced and professional consultants are more than happy to serve you, please feel free to contact us for any maid related services you require.